So, I was recently introduced to a friend of a friend, another woman had a similarly rough go of reproducing. She gave me a lead on a local doctor who treats High-FSH patients. Seeing as this woman (who is incidentally older than me) is now enjoying life with a beautiful baby, it would have been foolish not to follow the lead.
I just got off the phone with this doctor's nurse coordinator, who listened as I relayed my "complicated" fertility history, and stated "I'm not surprised" when I noted exactly which local clinic saw me to the door. She cheerfully said Dr. K would take me on as a patient, though I would have to wait a lengthy time for an appointment.
Barring aside an opening on their wait-list, I am scheduled to see Dr. K on September 15th.
I am surprisingly okay with this.
You know, honestly, there's a fair degree of relief to be found in not having to even think about more fertility testing or potentially even cycling during the summer. No blood work. No poking, no prodding. No fretting over lab results. No racing to the clinic or badgering my poor husband for sperm on demand. I can zumba to my heart's content and get a slammin' beach body. I can go on vacation worry-free. I can continue dutifully downing my vitamins and supplements, which now include DHEA in addition to the Ubiquinol, Vitamin D and folic acid-free prenatals. More on that:
I recently read
this book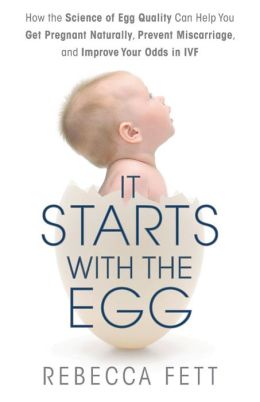 While it is essentially a re-hash of many things I already know, it bolstered my confidence in a regimen of egg quality improvement based on diet and supplements. This regimen takes three months to work. I have just about one month down, so in many ways a September appointment is perfect timing.
I was just on a support board giving a woman who underwent a failed IUI cycle some advice to take a little reprieve, regroup, clear her head. Maybe I was on to something.